Educational Series kicks off with "Gender Matters"

Popular speaker Dr. Susan Kellogg returns once again to kick off our 2016-2017 Educational Series, professional development opportunities for Chamber members.

This year, Dr. Kellogg will present "Gender Matters." If we do not recognize and appreciate the differences between men and women in terms of how we think, approach problem solving, and take in new information, then we are doomed as managers and administrators. It is important to recognize differences and, wherever possible, to learn how to utilize differences in resolving some of the most complex problems facing our corporate world. Dr. Kellogg will share some of the research that she has been conducting on how men and women understand the world differently and why those different perspectives are so important.

If you have attended workshops conducted by Dr. Kellogg, then you know that she is not only thoroughly researched and current in her content, but she is also entertaining and engaging.

RSVP

Asheville Metro Economy Outlook to Address Workforce Issues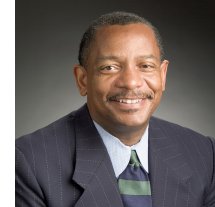 Join us for an insightful lunch program on Sept. 12 with keynote speaker Dr. Jim Johnson of the Kenan-Flagler Business School at UNC Chapel Hill. An expert frequently appearing on national network news programs, Dr. Johnson will speak on new trends shaping the U.S. workforce and how today's shifting economic and demographic trends are impacting Asheville Metro businesses and its workforce.
Johnson was named one of the "17…brightest thinkers and doers in the new world of work" by Fast Company. He is the William R. Kenan, Jr. Distinguished Professor of strategy and entrepreneurship and director of the Urban Investment Strategies Center at the Frank Hawkins Kenan Institute of Private Enterprise. Presented by Dixon Hughes Goodman and Parsec Financial, the event is hosted by the EDC Asheville-Buncombe County and the Asheville Area Chamber of Commerce.
Tickets are $25 Chamber member, $30 non-member, and $12 student.
Cut the red tape: Reduce stress to boost morale


Cutting bureaucracy and reducing stress go a long way towards boosting employee morale, retention and productivity. Business Insider offers suggestions to ease obstacles and facilitate success. Read more

Vote for the best NC businesses


Voting for Business North Carolina's NC Best of Business Awards is open through September 15th. Business leaders are invited to vote on the most appreciated and affirmed companies in North Carolina in key categories. Results will be published in the December issue. Vote for NC's Best Businesses



Ribbon Cutting for HTI Employment Solutions


4:00 p.m. | 330 Rockwood Road, Suite 109, Arden 28704 | Details


Ribbon Cutting for Hobby Lobby


9:00 a.m. | 419 Airport Rd., Arden 28704 | Details


Ribbon Cutting for Big Frog Custom T-Shirts & More


4:00 p.m. | 336 Rockwood Rd., Unit 105, Arden, 28704 | Details


September Business After Hours


5:30 p.m. | Charlotte Street Computers, 252 Charlotte St., Asheville 28801 | Details


Educational Series: Gender Matters


8:00 a.m. | Chamber Boardroom, 2nd floor, 36 Montford Ave., Asheville | Details/Register

5:30 p.m. | Chamber Parking Lot, 36 Montford Ave., Asheville | Details

Whether you are an avid cyclist or want to shake the dust off your bike, this social, easy-paced ride is a great way to wind down from the workday, connect with other members of the community and see Asheville from a different perspective.

The ride also allows you to explore bike commuting and recreation in the safety of a guided group. Accessible to people of all skills and fitness levels.


Asheville Metro Economy Outlook


11:30 a.m. | Mission Health-A-B Tech Conference Center, Victoria Rd., | Details/Register


| | | |
| --- | --- | --- |
| | | 3:30 - 5:00 p.m. | Chamber Boardroom, 36 Montford Ave. | Details & RSVP |